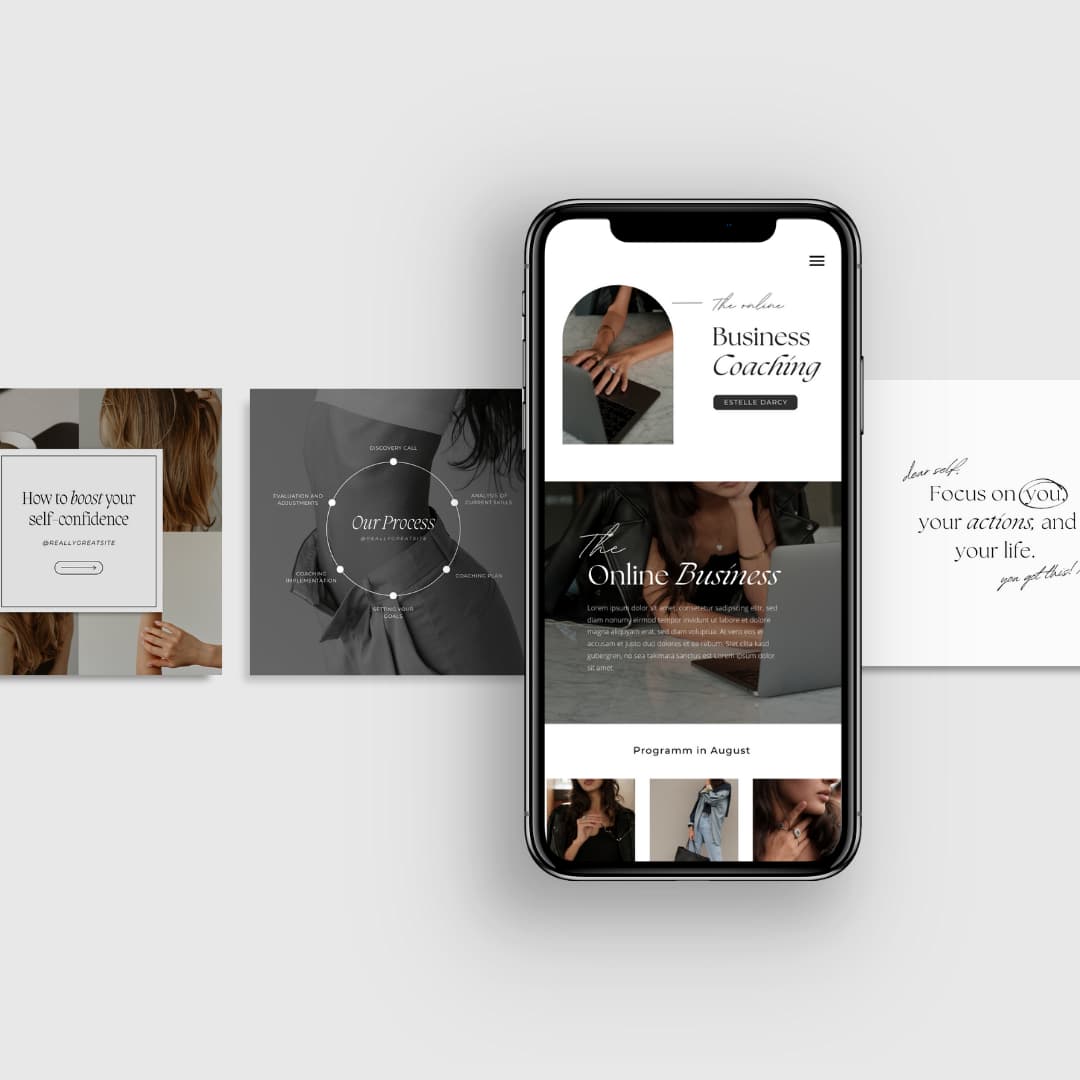 Do You Acutally Need A Website?
Given Ncube
You have setup your business, registered your company got WhatsApp Business, a logo and probably some business cards. You've created a Facebook page and now you're wondering, do I need a website?
In this article we will take a dive into the reasons why a website may or may not be the best solution for your business
Simple answer: if you're looking to grow and expand your business then the answer is yes, you do need a website. If you and your team have enough leads or you don't plan on growing further then maybe not. Of course it's a little more complicated than that
See, the first thing is to ask yourself, who are my customers and where can I find them? If for instance, you sell to people in rural areas where there's trouble connecting to the internet, a website will not make much sense. So before you can say whether or not you want a website, you need to define and understand your target customers and figure out where you can find them
For example, say you're an architect specializing in custom homes, your target customers could be people in their early 30s, well educated, 2 or more kids, works a decent job, drives a decent car and finds information by searching online. They could search for "4 Bedroom house design" for example to get inspiration on the type of house they want to build.
If that's your target customer you definitely need a website so your customers can find you.
The following thing is to understand the purpose of your website.
Before delving into whether you need a website, it's crucial to identify the purpose of your online presence. Whether it's to showcase your work, promote a business, share your thoughts through blogging, or simply have an online portfolio, understanding your goals will pave the way for an informed decision.
An online presence can significantly impact your credibility, visibility, and engagement with your target audience. A website can serve as the hub for all your online activities, enabling seamless communication, showcasing your offerings, and providing a platform for transactions.
But I already have a Facebook Page
If you have that one that's great! You are one step ahead in creating a strong online presence. Your socials and website are not mutually exclusive in fact, they complement each other. Whatever it is you do on social, offline and anywhere else the endgame is your website.
Once prospective customers land on your website, you then give them offers they can't refuse and onboard them into your lead naturing system.
Advantages of a website (For interior designers and architects)
1. A Digital Showcase of Artistry 🎨
Picture your website as your own exclusive art gallery, open 24/7! It's not just a virtual portfolio—it's a digital universe where each click unveils a carefully curated masterpiece. Your designs, your style, and your creative essence—all presented in a visually stunning and easily accessible format.
2. Global Reach, Local Expertise 🌍
Your website is like a passport to a global design adventure! While you sit in your studio, your designs are jet-setting across continents. It's a fusion of your local expertise with a global audience. People from various corners of the world can discover your unique design language and be captivated by your talent, all through the magic of the internet.
3. Crafting Professional Image and Credibility 🎩
Imagine entering a room and instantly commanding attention. Your website is that room, and your design projects are the head-turners. A well-designed website not only showcases your work but also crafts a professional image that exudes credibility and competence. It's like having a perfectly tailored suit that speaks volumes about your style and expertise.
4. Timeless Display of Design Brilliance 🌟
No need to worry about closing time or holidays! Your website is the eternal exhibition of your design brilliance. It's an archive of your past, present, and future projects, accessible to anyone, anywhere, and at any time. It's like having an open house where visitors can roam freely and admire your designs, day or night.
5. Client Testimonials: Building Trust and Reputation 💌
Ever received a handwritten note of appreciation? Client testimonials are just that, but in the digital realm! Displaying these heartfelt words on your website is like having a wall of gratitude. Potential clients can see the positive experiences others have had with your services, building trust and reinforcing your reputation as a top-notch designer.
6. Streamlined Communication: Contact Forms at Your Service 📬
Ever wished for a direct line to your favorite artist? Your website's contact form is just that—a direct line to you! It's a convenient and efficient way for clients to reach out, ask questions, and express their interest. This streamlined communication ensures that inquiries are received promptly, making the client-designer interaction seamless and pleasant.
7. Optimize and Conquer: The Power of SEO 👑
Imagine your website as a gem hidden in a treasure trove. SEO is the map that guides treasure hunters (or in this case, potential clients) straight to your gem. It's the art of ensuring your website is easily discoverable amidst the vastness of the internet, attracting the right audience—those seeking your unique design expertise.
8. Blogs and Beyond: Sharing Knowledge, Inspiring Growth 📚
Blogs are like the pages of a designer's diary, filled with experiences, wisdom, and insights. Sharing your thoughts, industry trends, and design tips through blogs not only positions you as an expert but also creates a community of design enthusiasts. It's like hosting a cozy gathering where ideas are shared, inspiration is kindled, and growth is nurtured
Okay so you decide to have a website what the options do you have
Off the shelf Content Management System
This option is cheaper and uses drag and drop and prebuilt templates to build your site on platforms like Wix, Squarespace, Wordpress. The advantage of this route is that it's cheap and if you have the technical expertise sometimes faster.
Google My Business Site
Google my business offers an option to create a website and I've seen many businesses utilize it. The templates are not that great, it's not something you might consider a "professional website" but it's a good place to start if you have zero budget for a website
Professional Website Development
The other option is to hire an agency who will do everything for you from defining your goals, customer discovery, copywriting to launching and marketing your website. This option however is more expensive than the first two but it's also a good investment for your business
Do you need a website?
After this it seems the question is not whether or not you need a website for your practice but whether you can afford one, financially speaking.
The next steps in your journey to creating an online presence for your architecture or interior design firm is to define and set goals for your website, which we will discuss in the next post.
We regularly post content like this to help architects and interior designers market their businesses online, subscribe to the newsletter below to get a notification when the next post is published